Video conference rooms
Facilitate collaboration and remote workingwith high quality video conferencing solutions.
Companies are adapting to new styles of work
Such as remote work, real-time collaboration, and the increasing use of mobile devices. Visual communication technologies and an intelligent workplace are the perfect formula to give continuity to your company.
Reality has changed!
The work currently requires the collaboration and participation of teams in various places. Companies are looking for more committed employees, but must offer them security and better options in the forms of remote communication.Bringing your team together and having a set of collaboration tools that offer easy access to work tools and ensure flexibility and security is a challenge, as both managers and employees seek to: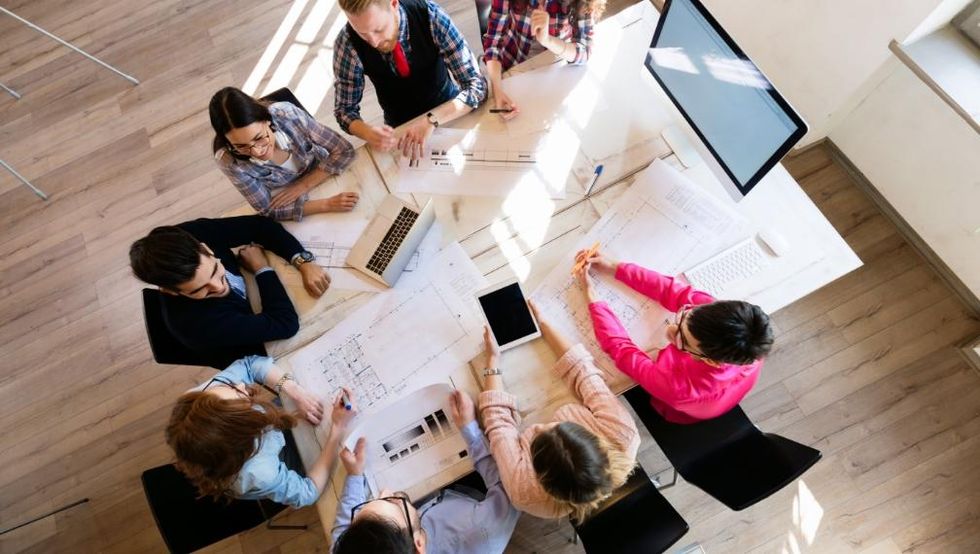 Access to meetings and contact with teams regardless of where they are.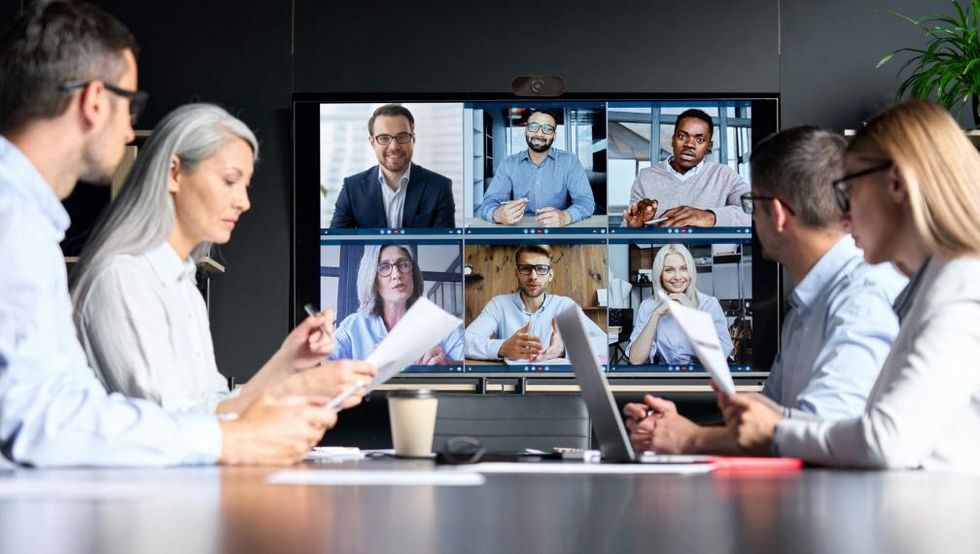 Digitization solutions to reduce repetitive tasks due to lack of communication or processes.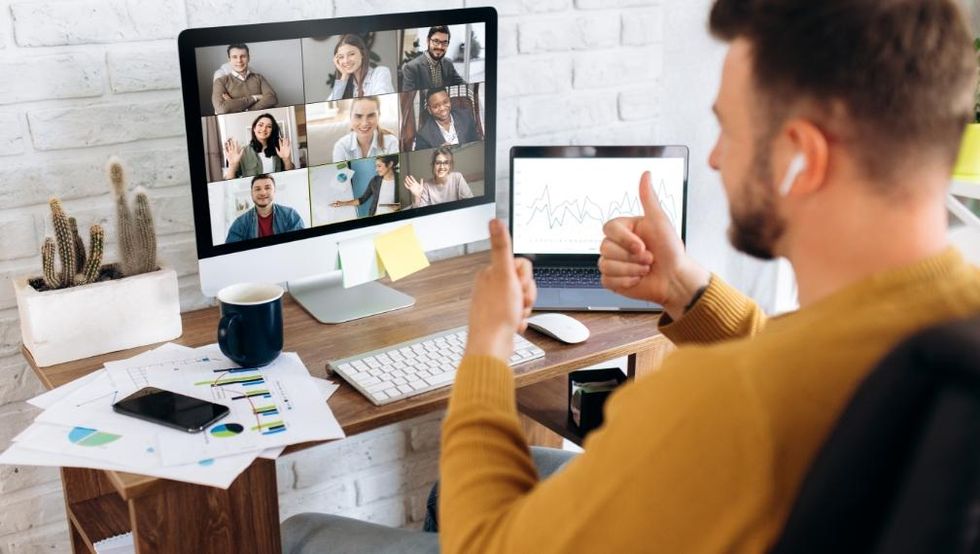 Safe, fast and effective forms of communication for efficient teleworking.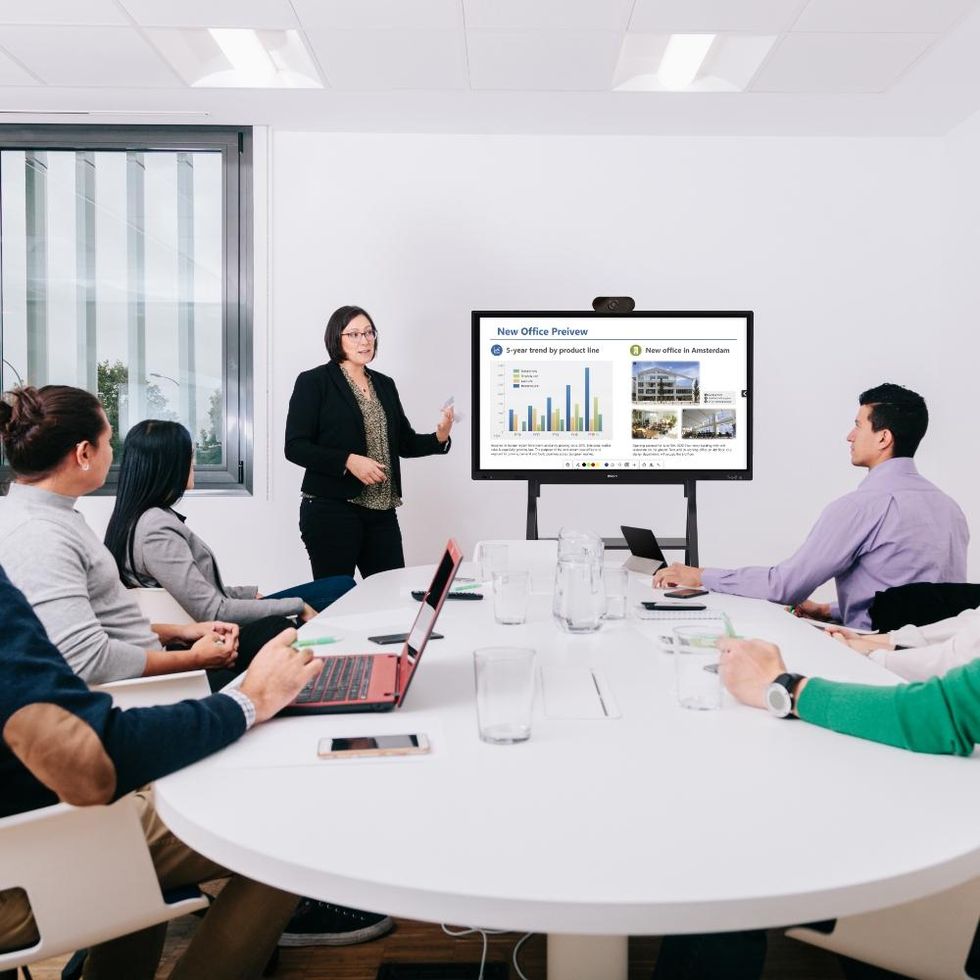 Ricoh's Business Collaboration Solutions are changing workplaces, and this brings great benefits:
The possibility of connecting with whoever you want, where and when you need it.
Reduce direct costs, travel and CO2 emissions, along with the time lost on commuting.
Secure and immediate access to information to share with all collaborators involved in a project.
Streamlining decision-making processes improves the experience of your workers and makes them more productive.
Transform workspaces by making them more interactive.
Promotes collaboration to accelerate team performance and customer experiences.
How do we do it?
We start by evaluating the size of your company and according to your needs we offer the best technology for your videoconferencing needs: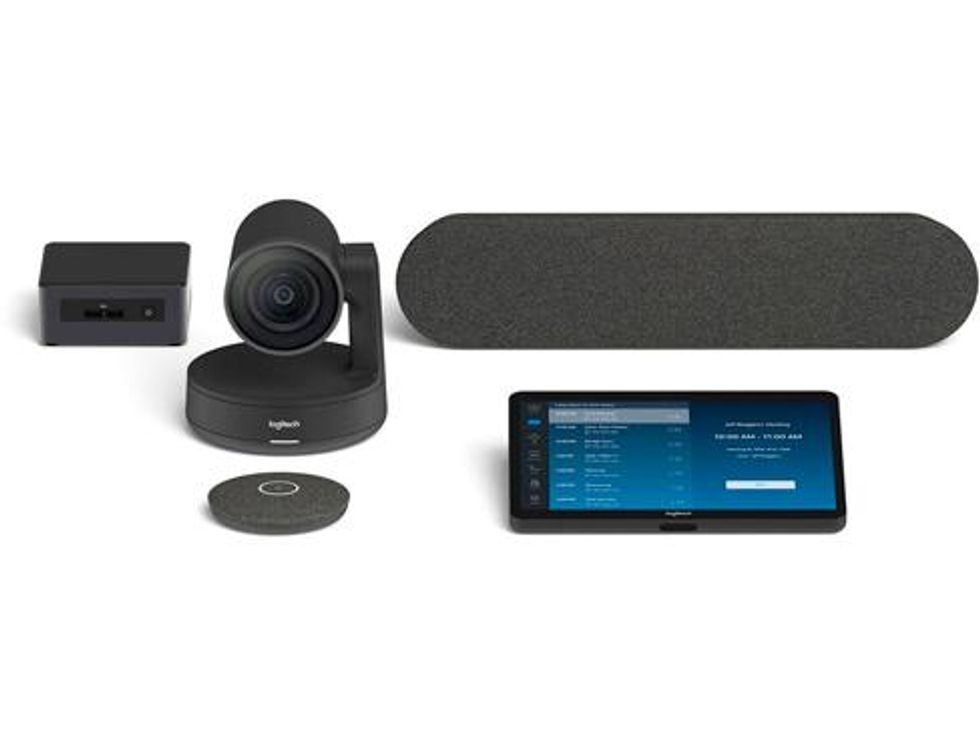 Connect standards-based video conferencing, phone systems and Skype for Business with mobile and web users in the same workflow.
Our solutions include:
Laptops
Ultra HD video conferencing cameras
Video conference license
Core Audio - microphones and speakers
Installation and configuration support
*Equipment and solutions may vary according to need

Video Conference systems.
Facilitate collaboration and telework
From person to person or between teams from different departments, regardless of where they are physically located, executives from any company, people and groups can interact with each other in real time through videoconferences.

With Ricoh's Video Conferencing solutions, you will be able to maintain the productivity of their work teams by implementing recognized products and software and the support of experts to advise you based on your needs and that will obtain advantages such as:
Reduction of travel time and expenses of the entire work team.
Retain employees with a better work-life balance.
Increase productivity as decisions can be made faster.
Services and solutions for fast and effective clients.
With the right unified communication system, you can maintain a strong business position through effective collaboration and improved productivity.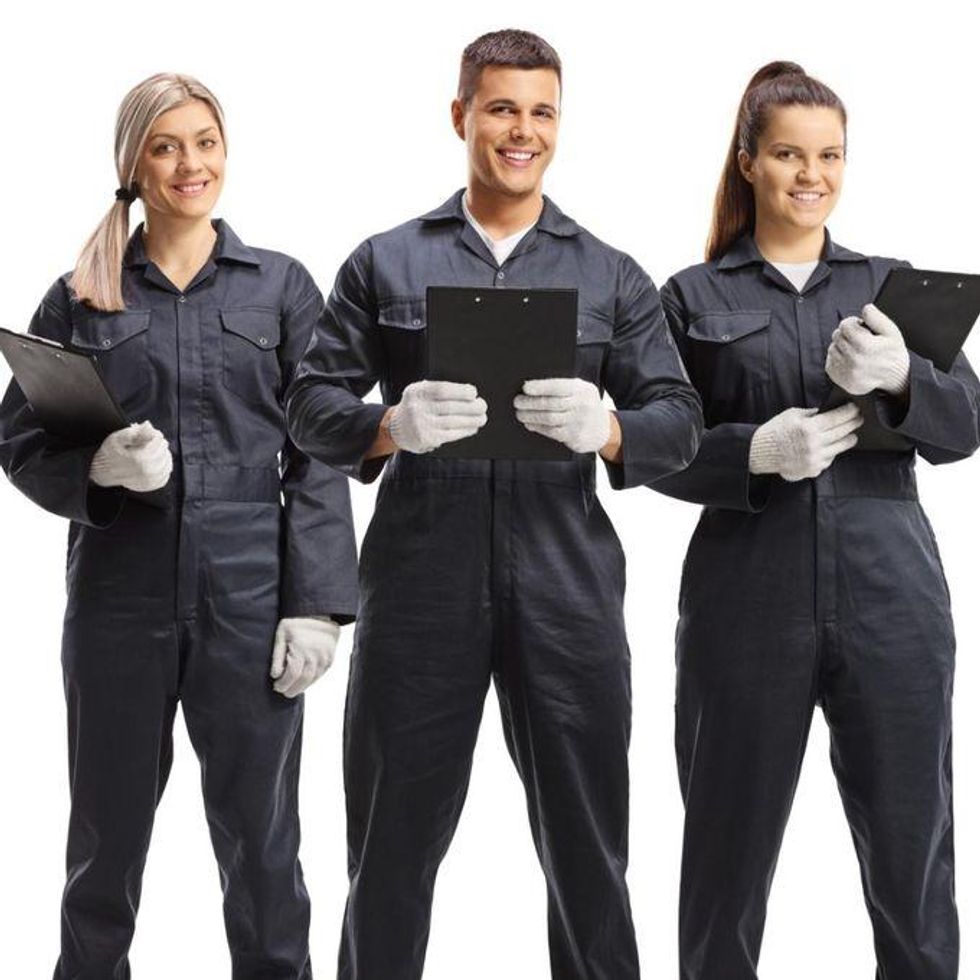 ​At Ricoh, we adjust to your technology, working with Microsoft Teams, Skype for Business, Zoom, Cisco Webex and others.
Ricoh offers you a complete solution, starting from consulting communication services experts to defining the best solution for your specific needs. Guaranteeing you the best installation, configuration, connection and support service.

The path to a smarter company based on effective collaboration starts today.
*All fields are required unless noted.