Managed Print Services
Gateway to your digital transformation

We can transform your company to improve and optimize processes through the management of information from a single point of control.

Efficiently managing all company documents can be the key to success.

Today, companies suffer from a myriad of difficulties and problems related to documentation, such as excessive paperwork, loss and exposure of confidential documents, high maintenance and documents transfer cost, loss of printing control, among others. All these complications and disadvantages result in loss of money, disorganization, low productivity and low efficiency.

RICOH Managed Print Services
Take advantage of your assets, use them to your advantage

Our portfolio focuses on the management of printing within your organization, with a system that guarantees that we provide the best results and that exceed our customers expectations. We offer you to manage and monitor the workflow and keep it at the forefront.

We use a set of tools to discover, monitor, analyze, evaluate and address your processes bottlenecks, waste and improvement opportunities, ensuring you get the most out of your printing devices.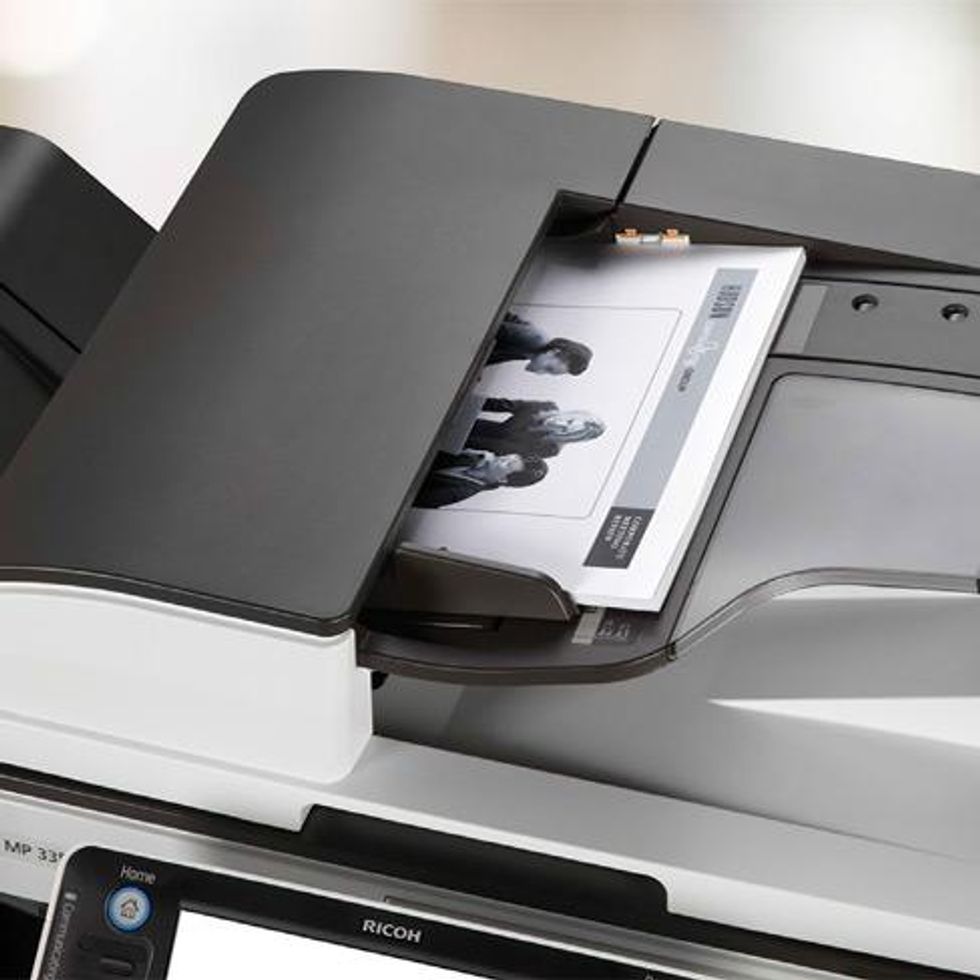 Distributed Capture
Staying ahead in the digital world is essential for any company that wants to stay competitive in the market. Having information quickly can be essential to create a competitive advantage. With this solution, companies can scan documents from several locations and send them to the central repository or the cloud for further processing and storage, scanning and going straight into the system. RICOH makes it possible to instantly move from physical information to digital and allows to share, process and manage information efficiently, achieving better business results.
Advantages of Distributed Capture:

Process time reduction from weeks to days
Increase competitiveness in the market
Increase employee productivity
Better and faster service
Continuous security
Scan registration
Greater efficiency
Mobile Printing
It is a fact that corporations are implementing the option to work remotely. This flexibility can mean the vulnerability of security in your documents, however, with Mobile Printing offered by RICOH, it is possible to maintain the same document security standard. With Mobile Printing it is now possible to print from any device protecting sensitive documents.
Advantages of Mobile Printing:
Stay updated on the latest technologies, workforce trends and mobile technologies
Productivity increase
Competitiveness increase
Security protection
Data protection
Time saving
Allow users to print without compromising security
Facilitates remote work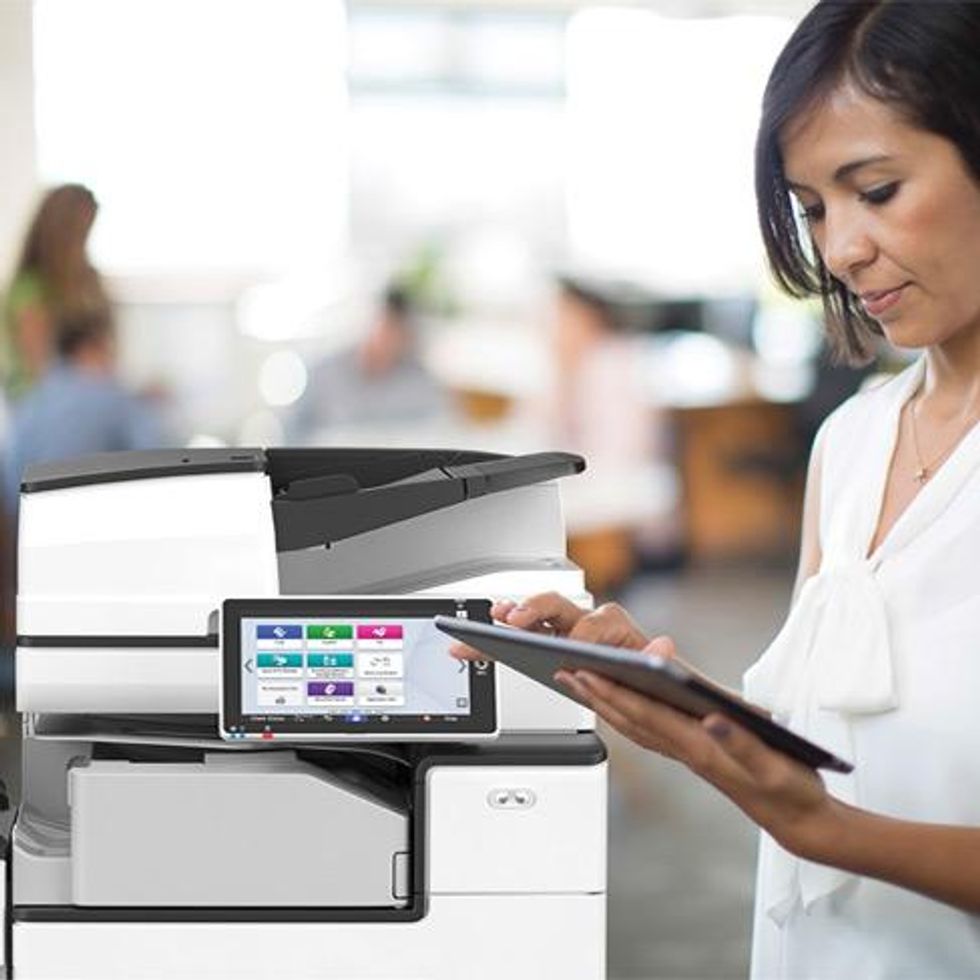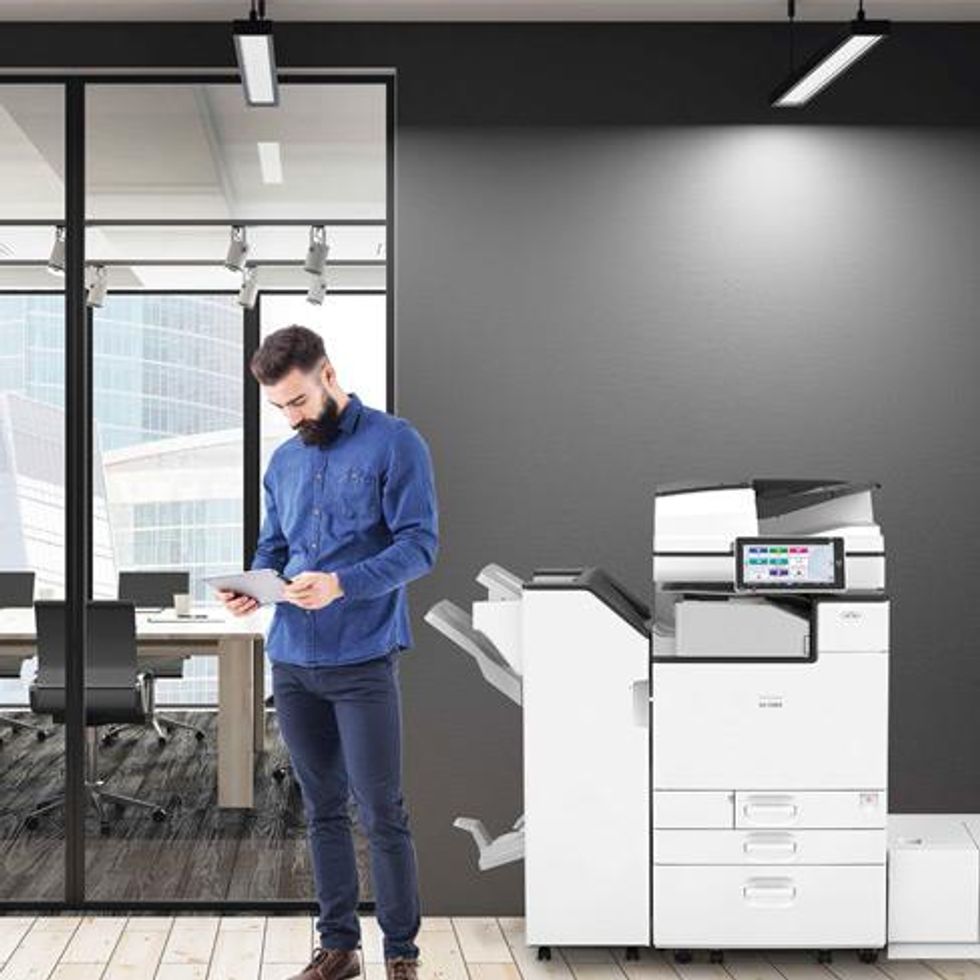 Device Management
Managing your devices in a centralized manner can be a huge challenge for any company. Device management is time consuming for the IT team, and workers waiting for repairs are left unproductive and frustrated. RICOH offers to automate many tasks necessary to effectively manage the fleet of your device, delivering all the necessary information when you need it most.
Advantages of Device Management:
Process time reduction from weeks to days
Reduction of printer assistance calls.
IT team time saving
Real-time visibility of the printer fleet
Reduced IT support load
Clear information on resource consumption and impact on costs and CO2
Sustainability report of the printer in use
Informed decision making about the printer fleet
Simplify and organize information for your benefit
Print Account
In the corporate world, information is found in various places, not just digital files and emails. Gathering it and making decisions based on it can be tedious and result in wasting valuable hours of your time. RICOH multifunction devices contain information on how they are being used and when making decisions it can be extremely useful.
Printing Accounting, as part of your information management strategy, allows you to understand and optimize users' printing habits.
Advantages of Print Accounting:

Better expense control
Non-compliance risks reduction
Printing expenses reduction
Company sustainability promotion through waste reduction
Accountability
Prints and copies control and follow up
Limit of user printing quotas and budget accounts