Management of Things
Get efficient and convenient drop-off and pick-up

500 to 1,000: Number of accountable parcels or express deliveries an average corporate mailroom can receive each day.*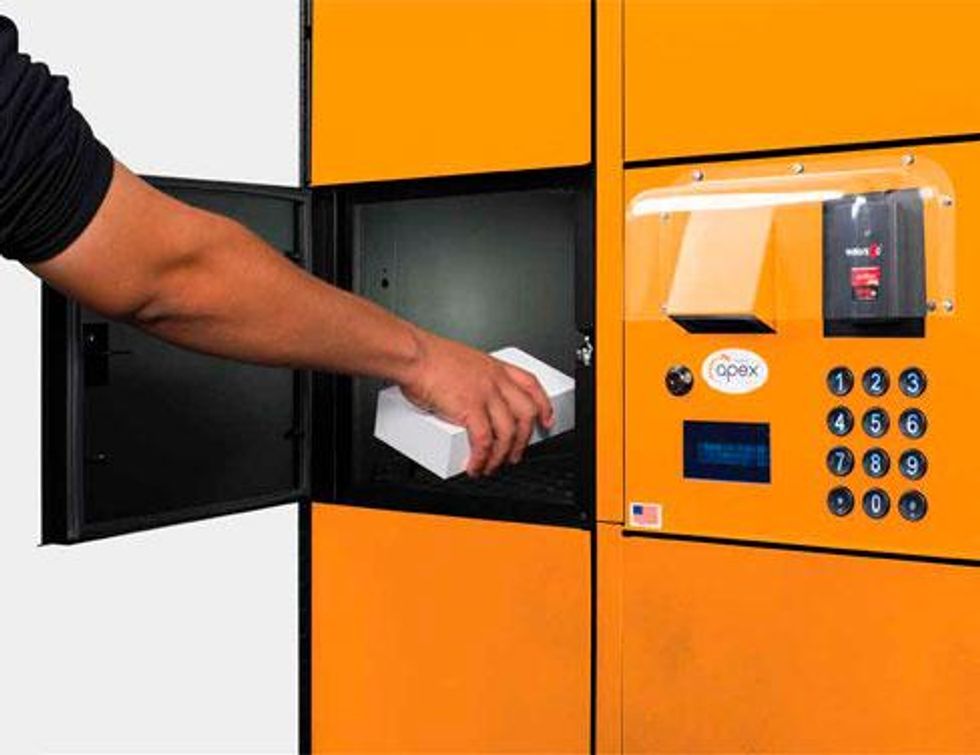 Despite your industry or business segment, replacing inefficient, manual processes and better managing your inventories might be crucial when it comes to your supply chain. RICOH's Management of Things provides your business with automated dispensing solutions for your assets - for a superior customer experience and lower costs to your business.
RICOH Asset Management Solution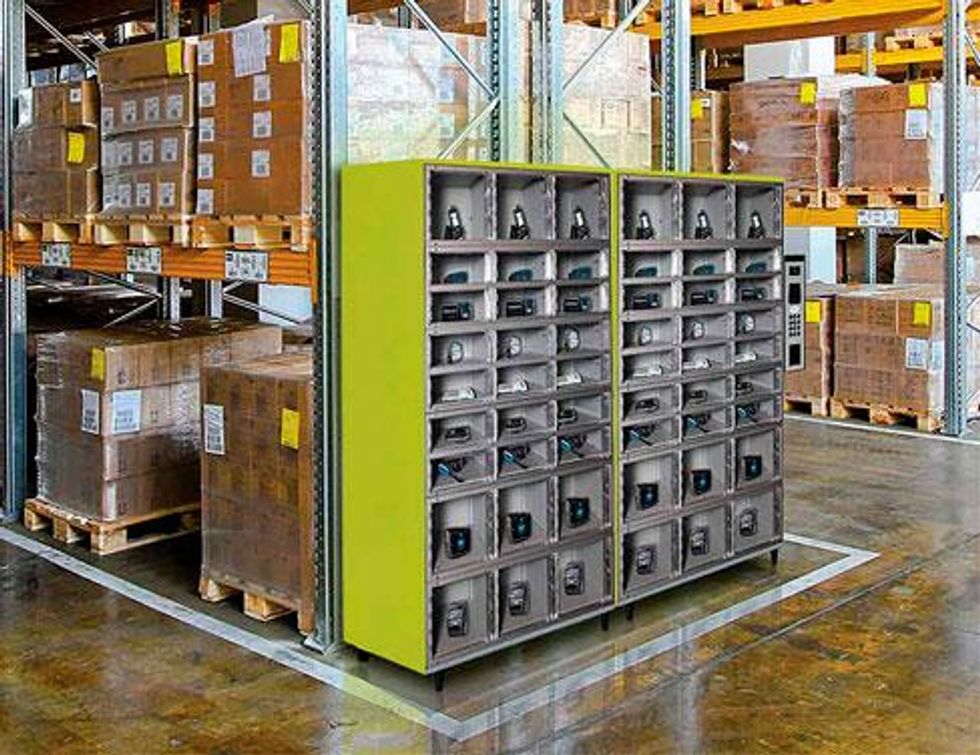 Secure access based on working roles, departments, orders or other configurable criteria.
Versatile compartment sizes up to 4 different heights.
24/7 uptime for your assets - compartments may be cabled so that your chargeable devices can be charged while kept inside the compartments.
Complete control over locker's activities - keep track of your assets withdraws and returns, establish periods of time, notifications and alerts.
Reduce asset losses, increase responsible usage for costly assets.
Quick asset spotting - full internal visibility with transparent doors and interior lighting.
RICOH Click & Collect Solution
New electronic distribution channel for orders to customers anywhere, at any time, 24/7.
Suitable for applications like package deliveries, tools rentalservices and others.
Indoor or outdoor solution, operates under wide temperature range between -23ºC a 43ºC.
Secure access - customers receive a unique code to withdraw their orders.
Flexible configuration. Water, humidity and dust resistant.
Wide range of authentication methods: barcode, magnetic tape,proximity cards or passwords.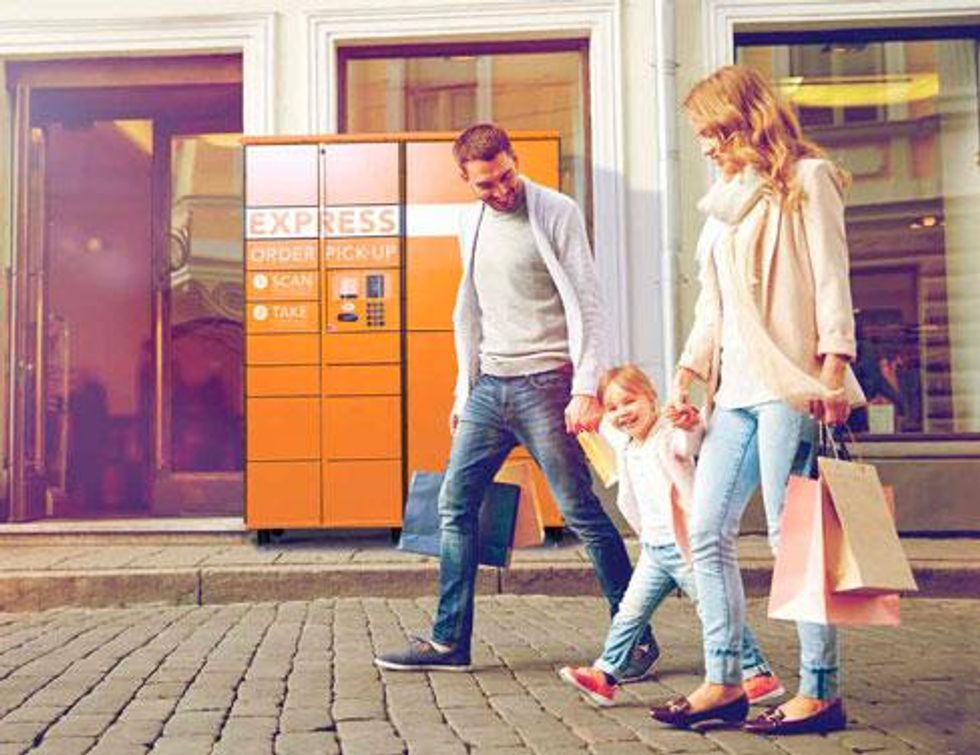 RICOH Dispense Solution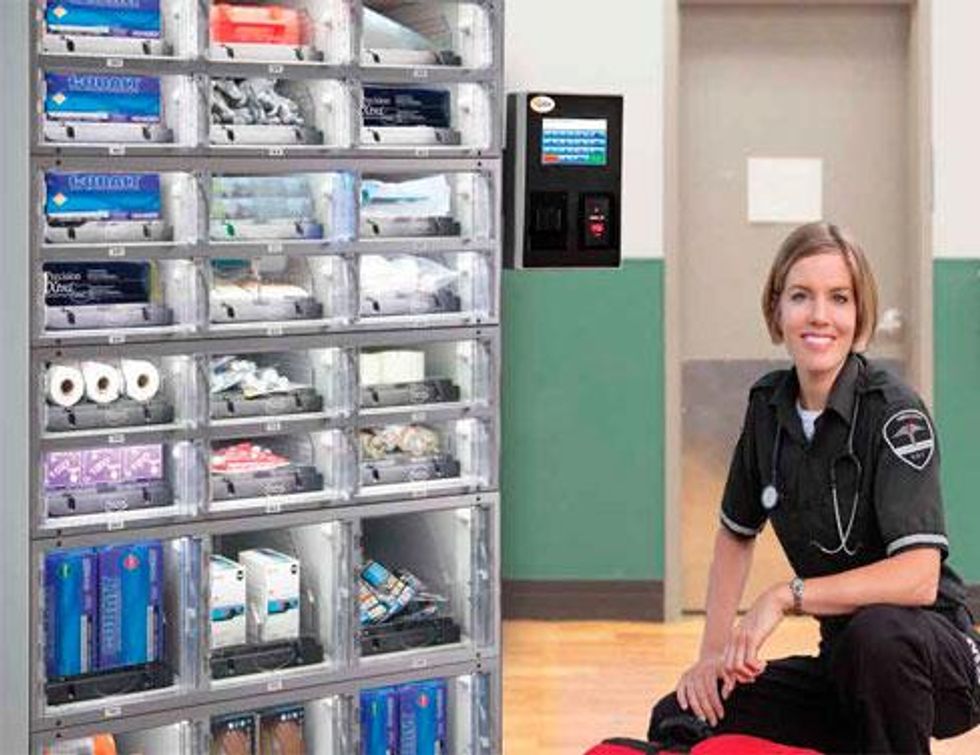 High-end inventory control for dispensing a wide variety of individual articles such as parts, materials and supplies.
Designed for a variety of materials and supplies - flexible configuration, adaptable to a wide variety of shapes and sizes.
Wide variety of dispensing accessories - no need to re-pack materials.
Patented Verified-Vend™ technology - detects and confirms each dispensing transaction.
Cushioned dispensing compartment for fragile objects.
Easy access and tracking per individual, department or cost center - intelligent sensors control withdrawn and replenished articles – optional weight control for maximum precision.
Trajectory Solution
Fully integrated cloud-based modular software for complete control over the MoT solutions.
Trajectory Cloud™ Enterprise software is an user-friendly solution that allows you to track, manage, control, monitor and analyze your real-time supply, materials and equipment. So you know where parts are, when they're checked out, who has them and when they're over due. It also automates the flow of replenishment to your storeroom or external suppliers.

Trajectory Analytics
Trajectory Analytics* is a robust big data platform allowing you to visualize and analyze data from Trajectory Cloud™ and other sources. That helps you identify opportunities to optimize the flow of materials into your operation and optimize the performance of your end-to-end supply chain.

*Trajectory Analytics is an optional subscription service.
Trajectory Exchange
Trajectory Exchange allows you to import and export data on demand and connect with your existing systems (ERP, POS, CMMS, MES, etc.) in many ways.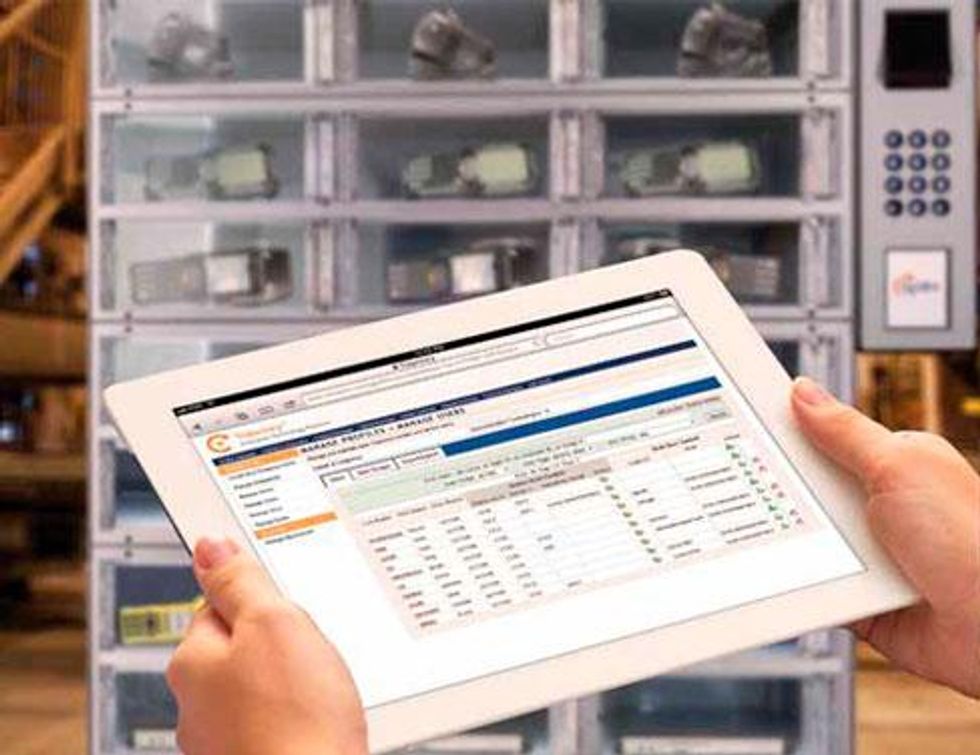 Trajectory Web Services
Trajectory Web Services provides import services and transaction data export services using standard Web Services specifications. It enables the seamless flow of data from Trajectory Cloud™ to and from your back-end operating systems like ERP, POS and other in-house applications.