​75% of business users
say the value of mobile printing is equal to printing from a PC.* Print your important documents easily and securely. Depending on your needs, our Mobile Printing solution allows one or thousands of workers to print to any printer from any platform. Your workers can connect their mobile devices to your private cloud, public cloud, or a hybrid of both all behind the scenes, with no technical hassle for you. We will provide, install and support any software or hardware you need.
Print when you need
Print from your mobile device on the go.
Your mobile device connects you to your files, photos, emails, and other business documents. But what if you need to print any of them? With our Mobile Printing solution, it couldn't be easier.
For a subscription fee, download and use our Print Cloud app, which works with our Integrated Cloud Environment (ICE). Then, simply press a button to print PDFs, photos, web pages, emails, and Microsoft Word®, Excel®, or PowerPoint® attachments. You can print from Android and iOS devices and laptops. And if you're concerned about security, you can lock your documents to prevent them from being shared with unauthorized people again.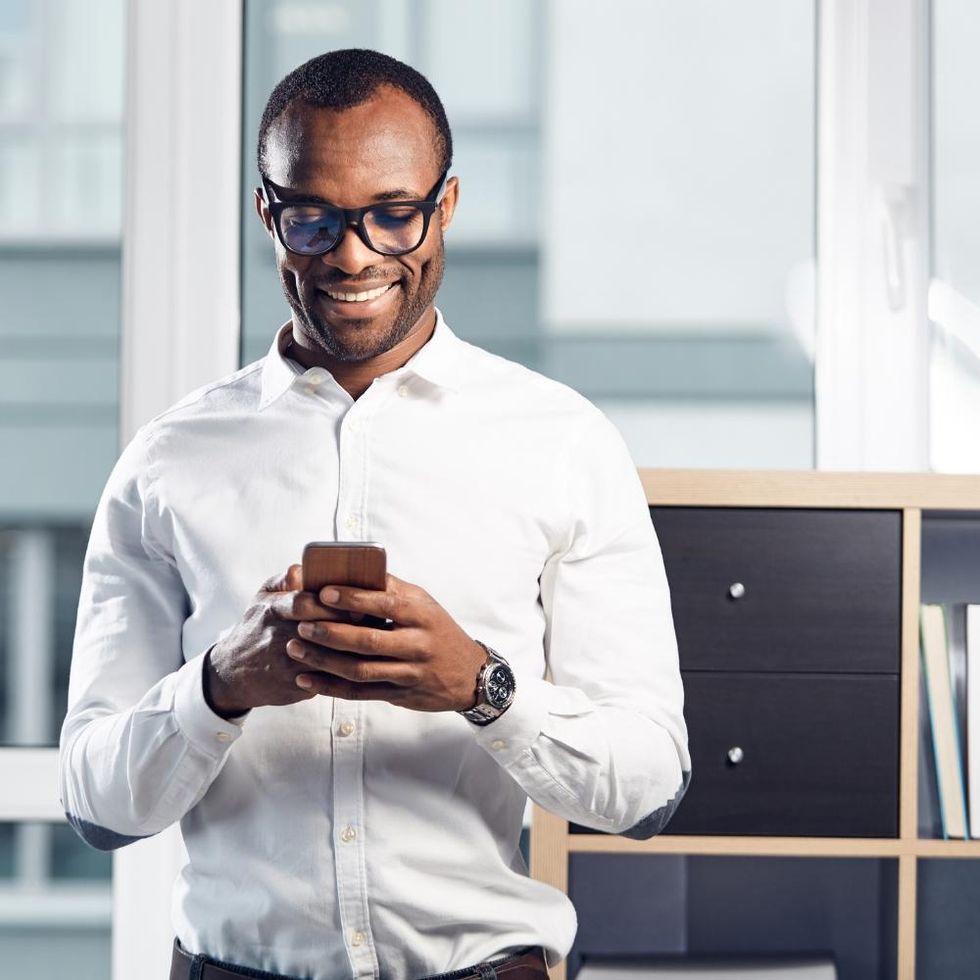 Eliminate technical hassles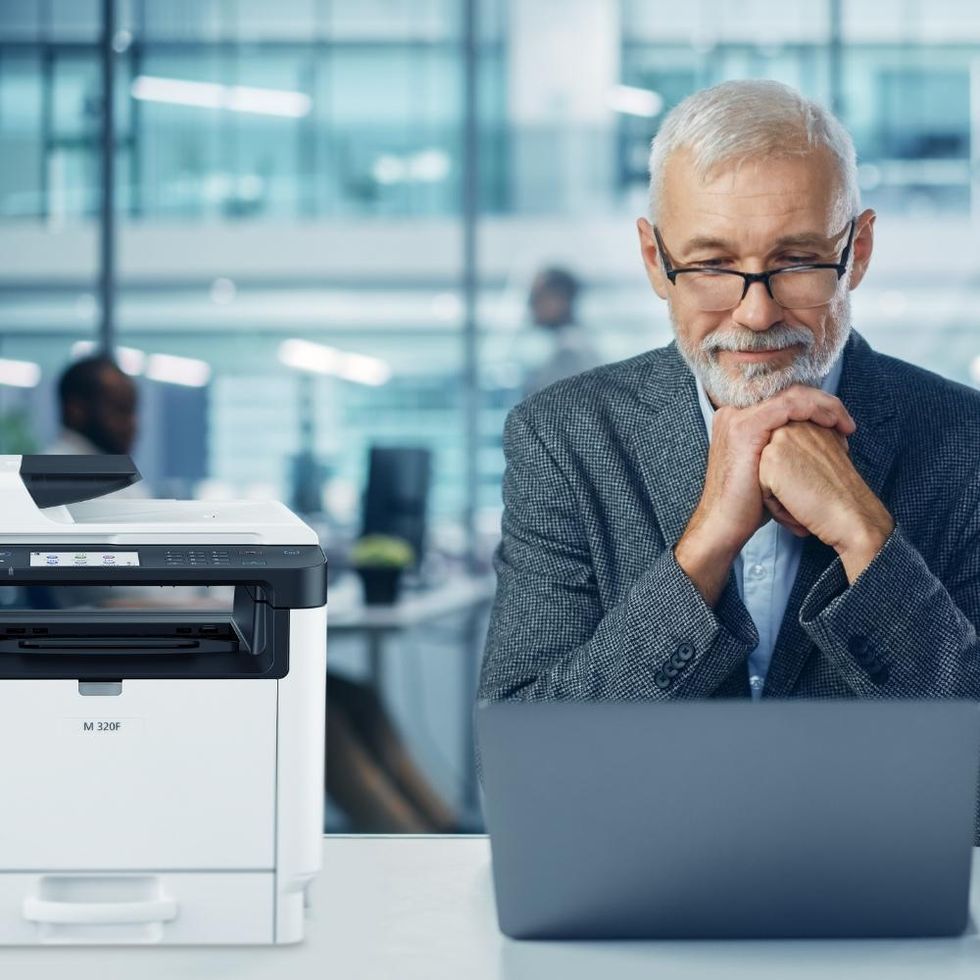 Support every worker in any print environment without print drivers.
Printing is challenging when users have different mobile platforms. With our Mobile Printing solution, the cloud connects the networks, so you can use your existing infrastructure and hardware to offer workers the capabilities of mobile printing.
No need to worry about VPN clients or print drivers, your workers, students or staff can print from anywhere to a Ricoh cloud solution and release jobs on any Ricoh cloud solution compatible printer. It's so easy, you won't be calling help desk as often – and you can implement the latest mobile features:
Secure release from anywhere
One-touch wireless near field communication (NFC) release
256-bit encryption
Mobile APPS
Print management solutions to track mobile printing and help reduce cost and waste
Collect prints when you're ready
Make it easy and secure for IT, employees and guests to print.
Your visitors and employees need to access and share information, but it's complicated by network access permissions, firewalls, various brands of printers, various platforms, and today's Bring Your Own Device (BYOD) trend. Now that personal smartphones and tablets are accepted business tools, the disconnect between users and IT security needs to be bridged.
Whether you decide to separate employee and customer traffic or keep all jobs behind the firewall, you can enable users to easily print from smartphones and tablets, all while supporting critical IT priorities:
LDAP/Active Directory integration
Using Your Current Security Measures
Integration with the most recognized and valued print management systems and mobile device management software solutions
Scalability to support changing number of users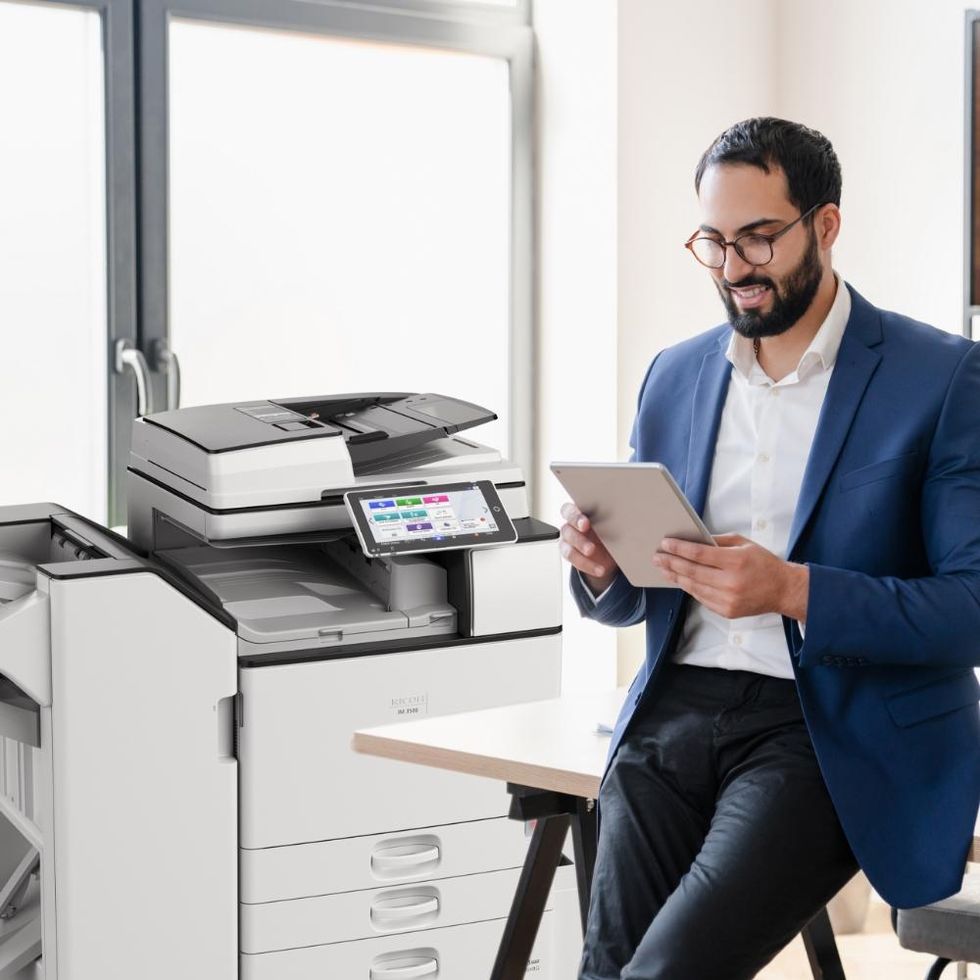 See more of our solutions
Article
Find the right print network for your organization.
Read the article
Success Case
Find out how students, staff, and faculty at a large university print from anywhere on campus using HotSpot Enterprise.
Read the success story
Article
Get a flexible mobile printing network that works for both your employees and office guests.
Read the article
*Source: 2015 IDC multiclient study: "Mobile Device Users/Non-Users: Print, Scan, Document Management, Worldwide"